March 29, 2019
When I joined this class, EC&I 834 Designing for Online and Blended Learning, I did not really know what to expect. I had previously taken a course from Alec Couros last term on Foundations of Educational Technology: History, Theory, and Practice, so I was previously  familiar with online learning, using zoom to attend the class, online teaching and learning tools, blogging, tweeting, online communities and much more. When I learned that I would have to create an online course, for this class,  I was a bit overwhelmed. I had had very little experience with working with online tools (previous to Alec's class) and felt like this course was going to be a struggle. To my great relief, each class allowed for me to ease into each aspect of creating my online course bit by bit.
Learning About and Choosing a Platform
We were given the opportunity to explore some platforms to allow for our course creation. Some of these were:
I chose to use Google Classroom because I was currently experimenting with it in my grade 5/6 classroom and was eager to learn more about it. I was also using WordPress to create my blogs for the previous class that I took with Alec Couros and would be continuing with it for the purpose of blogging for this course.
I briefly looked at the other platforms but found that I preferred the way that Google classroom was set up. Since it was what I used with my students during the day, I felt that this would give me the best opportunity to explore this platform more deeply and be able to compare my 5/6 classroom to my adult classroom that I was creating.
I had used Class Dojo a few years ago in my class as a classroom attendance/ behaviour management tool. I found that the point system became too much of a distraction to the classroom work and quickly abandoned it. So when Google Classroom became known to me, I was at first a bit of a skeptic. Once I had come up with a course topic for my online class, crochet, which is a hobby of mine, I felt more excited about this project and felt that this could actually be something I could create and use.
Using Google classroom with my grade 5s and 6s was a struggle at first due to their extreme "helplessness" in getting into the platform and then navigating through it. But after a while it became easier. As for my crochet course, I directed it towards adults because I thought that this would be an easier audience to work independently.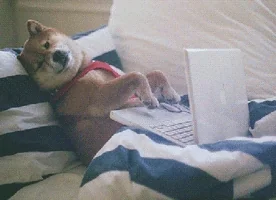 Creating Modules
When it came to my modules, I decided to copy the structure of the course for EC&I 834 because I liked how it worked for me as a student. So I decided that I would have weekly meetings on zoom that would work as a way for the class to meet and discuss issues and course material in live time. I also chose to have the students blog weekly on their progress. The blogging in this course has helped me to gather my thoughts about online and blended learning and I thought that would be beneficial for crochet as well. Online journal-ling can be a great way to organize one's thoughts, but also to have other people comment on them as well.
I also decided to include videos that the students could learn to do the stitches before the zoom meetings as well as any readings to familiarize themselves with the week's topic. I like the videos because the learner can pause and rewind as much as they need to learn the skill that is being taught. They have the opportunity in this format to take the time they need to in order to learn.
Online Learning Pros and Cons, Could it Ever Replace Face-to-Face?
Unlike in face to face learning, we may not always have the opportunity to provide the ongoing instruction that online learning provides. It can be paused to slow down, repeated as many times as it takes for the learner's needs. The one down-side tends to be the lack of immediacy of having your questions answered. The learner either needs to wait until the instructor can return a message or until a live meeting takes place to get the answers they seek. But, if there is communication with other students in the class, there is a better chance to have questions answered more quickly. The benefit on online learning for myself as an adult learner, is that I can work on my class at the times that fit my and my husband's schedule and I don't have to leave my children when I attend class.
This led me to think about the discussions/questions that we had at our last class about whether online learning would replace face-to-face learning. My immediate response was a big "NO", but now I am not so sure. I think large parts could be replaced, like meeting together in the same room, but I do not think it will obliterate face-to-face entirely.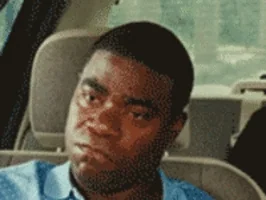 In the case of this EC&I 834 class, there is is the plan to meet face-to-face at the last class. I think that the connections that we have face-to-face are a integral part of our humanity. We need to connect with one another without the barrier of technology. I especially believe this to be true with small children. Speaking from experience, with my own two little ones, who are yet to young to be in school, they need constant supervision, touch (hugs, hand-holding, cuddling and etc), and physical guidance (moving their hands or bodies away from something dangerous).
The children in elementary school still need the physical connection with their teachers. When they are struggling with something, a hug, a hand on the shoulder, pat on the back to help them get back on track. Or when they do something great they look for immediate praise. Teachers can give the praise verbally, but also may high-five/fist bump, or a hug or pat on the back. This need that we have for positive physical contact is why I do not think that school will be replaced by completely online learning.
I also tried to image what the classroom would look like. There would have to be someplace to "warehouse" the students, especially in elementary and middle years because you cannot have children that age unattended. So there would need to be people hired to manage the children and make sure that the learning was occurring. Would they be all together or in separate stalls? How would we incorporate play time and physical activity online? Would the individual monitoring these students be merely a "babysitter" policing the activities in which the students were participating? I just cannot see this being an actuality with this age group.
As for high school students, there may be little issues to successful learning with mature students who are willing to learn and care about working hard and well. But what about the students who were not taught work ethic at home? For the students who are currently struggling academically or socially in the schools now, how would we be able to organize an online classroom that would engage and adapt to these students? I don't know the answers to these questions, but I do believe that schooling could not be completely replaced by online education. There are great many positives towards working with educational technology and using online and blended learning, but I do not think it could potentially take over what we know as school today.