March 25, 2019
I did it! And I almost cannot believe it! When I first started this course, EC&I 834 and I learned that my assignment was to create my own online course, I was a bit panicked. Coming from my minimal technology knowledge I thought that this would be more difficult than it turned out to be. But, after each week with Alec, I became more knowledgeable and felt more confident in my abilities to create this course. So, without further ado, here is my video on the overview of my course!
This is my first Youtube video. I first learned that I had to make a channel in Youtube before it would allow me to upload the video. But, after all that I think it is all here and ready to go.
This is were I posted the profile of my course, which is a course on teaching adults and mature teenagers how to crochet. I called it "Crochet Club" to keep it informal and more "club" like since the topic is a form of hobby. There are assignments and assessments for the course, but there is no formal curriculum and is mainly student directed in course content for what the students want to learn about crocheting.
(I just figured out how to link to a specific part of my blog! Mind Blown! )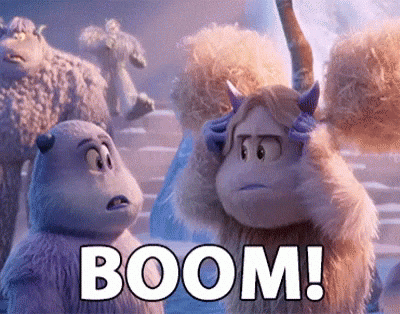 The course itself is located in Google Classroom with the class code: msxd04
It begins with an online overview of how to use google classrooms, which would be emailed to students before the course begins.
The first module is an introduction to the course which I created through Google docs and discuss what is expected in the course, what platforms we will use, Google Plus Communities, and the zoom meeting space.
It then goes through some introductions to reading patterns, starting crochet, history of crochet and some beginning stitches.
The second module is more extensive stitches and also a pattern for a scarf as the first project. Each allow for readable lessons as well as links to videos on how someone doing the stitch themselves.
In my peer review, someone mentioned that I should provide videos of myself doing the stitches instead of videos of other people. I liked the idea at first, then thought about how, as a teacher, I don't tend to re-create the wheel when there are many resources out there for me to use. A great idea, thank you, but for now, I will stick to the pre-made videos. I do plan on live crocheting for my students during the zoom meetings, which as Alec has done for us, I would record them and upload them to the Google Classroom and Google Plus Communities.
I decided to use Google Plus Communities for the students to have contact with one another instead of relying on the Google classroom stream section, because I liked how the streams can be organized in Communities compared to the stream in Google classroom which tends to be a bit convoluted and unorganized. This way we could categorize our discussions, allowing for specific content to be found more easily.
I feel that I have learned a great amount in creating this course, as well in the actual screen-castify, which I have limited experience with and the youtube video creation which was a first for me.
Well, there you have it. Another successful project and a wonderful to my last large assignment for my last grad class. Two more classes, blog posts, and a summary of learning to go! I am amazed at how far I have come and look forward the next three classes. Until then!