I have recently begun using Google classroom with my students. I fear that I am still quite a beginner at it and have not managed to be completely comfortable with it as of yet.  Ever since I took Alec's class last term I began to force myself to use more technology in my teaching. I had only been substituting technology for what could also have been done on paper. Type this up and print it out.
Now, I have been trying to incorporate Google classroom into my teaching, but feel like I am not using it to its full potential. Our school is fortunate to have our "tech guru", a fellow teacher, who is able to come into our classrooms to show our students (and the teachers) something new in educational technology. Whether this be a new program, or website or in my case, how to write a "choose your own ending" story with Google Slides. (Really neat lesson and I really want to continue with it with my students).
So, when Alec's class had me having to create my own online or blended course, I freaked out a little.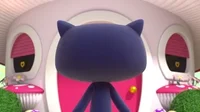 I did not think that I had any skills to be able to navigate any online course let alone create one. So, I choose Google Classroom, since I was somewhat familiar with it (and it seemed the least daunting at the time). At first I thought I could create a blended course for my grade 5/6 class, but feel that since coming into this classroom mid-way through the year (maternity leave), and having a more behavior challenging classroom, I decided to stick to creating a course for adults.
I do regret sometimes, not taking the challenge to use a course for my grade 5/6 class, because I believe that it would benefit my skills as a teacher and assist in my goal to becoming more comfortable to use more technology in my teaching. I shied away because I did not feel that my class would be able to manage the tech and I would just be creating stress and havoc for myself. After reading Dani's post, and learning that she uses Google classroom with a grade 2/3 class, I feel a bit ashamed that I did not give my students, or myself, more credit in our abilities to succeed. I do have them handing in assignments to me through Google classroom, and soon would like to use Google Read and Write to assist them with their editing and writing skills. But, I think I still have a huge learning curve ahead of me.
I am encouraged to use Google suites (and especially Google classroom) because of its ease of use and accessibility. I have found that I am able to see my students work in real time and offer comments and edits while they work on the computer. Being able to do it from my computer instead of attending to each student around the room is beginning to become a lot more efficient and less time consuming than without the technology. Less paper is wasted, students seem to be more engaged, and some even feel comfortable enough to assist each other as well. Google classroom has given me a home base that once I feel comfortable I will be more willing to explore other options for my students as well.
After reading this article on blended learning, I realize my classroom is far from this definition, but that over time I believe that I can move closer to it with my exploration and experimentation with different types of learning technology.  I feel that I need to make the effort to not be afraid to make mistakes or have lessons that fail in order to grow and learn with the technology. If Dani and Joe can continue to move forward after some minor hiccups with technology, I feel like I can as well. I won't be able to use the technology for teaching if I don't make the effort or have the courage to try.