October 28, 2018
So, this is it. The halfway point. Yee-haw! (I never say yee-haw) I'm doing it! I think I've finally become comfortable with Zoom, (it's about time)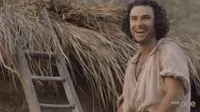 . I have learned how to blog (still improving), I set up my first ever Twitter account and, I never thought I would, but I tweet weekly, if not more (still figuring out hashtags or as I used to call them, pound sign)
.
I was introduced to Google Plus (a plus in my books 😛 ) and Google communities (productivity "swe-eet"). And then I learned about all the teaching aids like Mentimeter, Fipgrid, Remind, and more.
When I first signed up for this class, I thought I would be quite lost. I don't use much in the ways of computers in my classroom because of my lack of knowledge and my fear that something will stop working and I will be stuck without a plan. But when YouTube was down during the presentation of one of our class groups, two weeks ago, I was very impressed with their ability to pull off a great presentation despite technological difficulties.  I feel more confident after being in this class thus far. Not only with a plethora of educational tools that I have learned about, but also through my own navigation and trials with these tools during this course. (I already plan to use some when I return to work).
If my classes were to move to online versus face-to-face, truth be told, I would be terrified at first. My own confidence and skills with computers are still in the learning phase and I would definitely have a huge learning curve to face. I still prefer face-to-face classes for reasons such as: I find it more comfortable and easier to interact with others face-to-face, I have limited skills and knowledge with the tools, I teach elementary/middle years and don't see how online courses would work with this age group (I think this would be a form best suited for adult learners or high school students, student readiness), the motivation to learn is solely dependent on the learner (best for adult learners who are better self-disciplined and willing to do the work independently) and I would have to change my methods of teaching (for one, being in front of a computer screen instead of moving around the classroom), lack of hands-on activities and experience and group work becomes a bit more difficult (our group still met face-to-face).
On the other hand, I do see benefits as well: (many of which I discovered after reading A Review of Benefits and Limitations of Online Learning in the Context of the Student, the Instructor and the Tenured Faculty ) there is an ease of access (I don't have to leave my house so I can be closer to family, or one could take class at work), I'm in my own surrounds and have the comforts that would be conducive to learning, the participants can be a part of the class from anywhere, not just within the city, we wouldn't have to worry about travel to the class or weather, learner autonomy (we have choice to a certain degree in what we learn and how we learn), interactivity (there is communication and the sharing of knowledge between many different learners), varied perspectives (from the great diversity of learners all coming together to share their knowledge from varied locations), costs would be reduced (learners supply their own learning devices, internet access, materials are available online, usually for no extra cost), data can be revised immediately (no wait time at the copier), and it allows for anonymity (those who are not comfortable sharing ideas face-to-face could be more comfortable to do so).
Would I be comfortable overall switching to online? No, not yet anyway. I have discussed many benefits to it but feel that the disadvantages would deter me from choosing to move towards teaching courses online. I guess there's just a bit of "old school" in me that I can't yet change.  But, do I prefer to take online courses myself? A bit of yes and a bit of no. As this is my first online course I am finding challenges with navigating my way through the technology, while learning a lot about the content. But I do feel that it is easier, like Scott has discussed, to balance the juggling act of family, career and study. I would definitely like to take another online course, even though I am struggling a bit through this one, because I believe that through practice, study and application, I can greatly improve my own education on technology and eventually  include it more in my teaching.